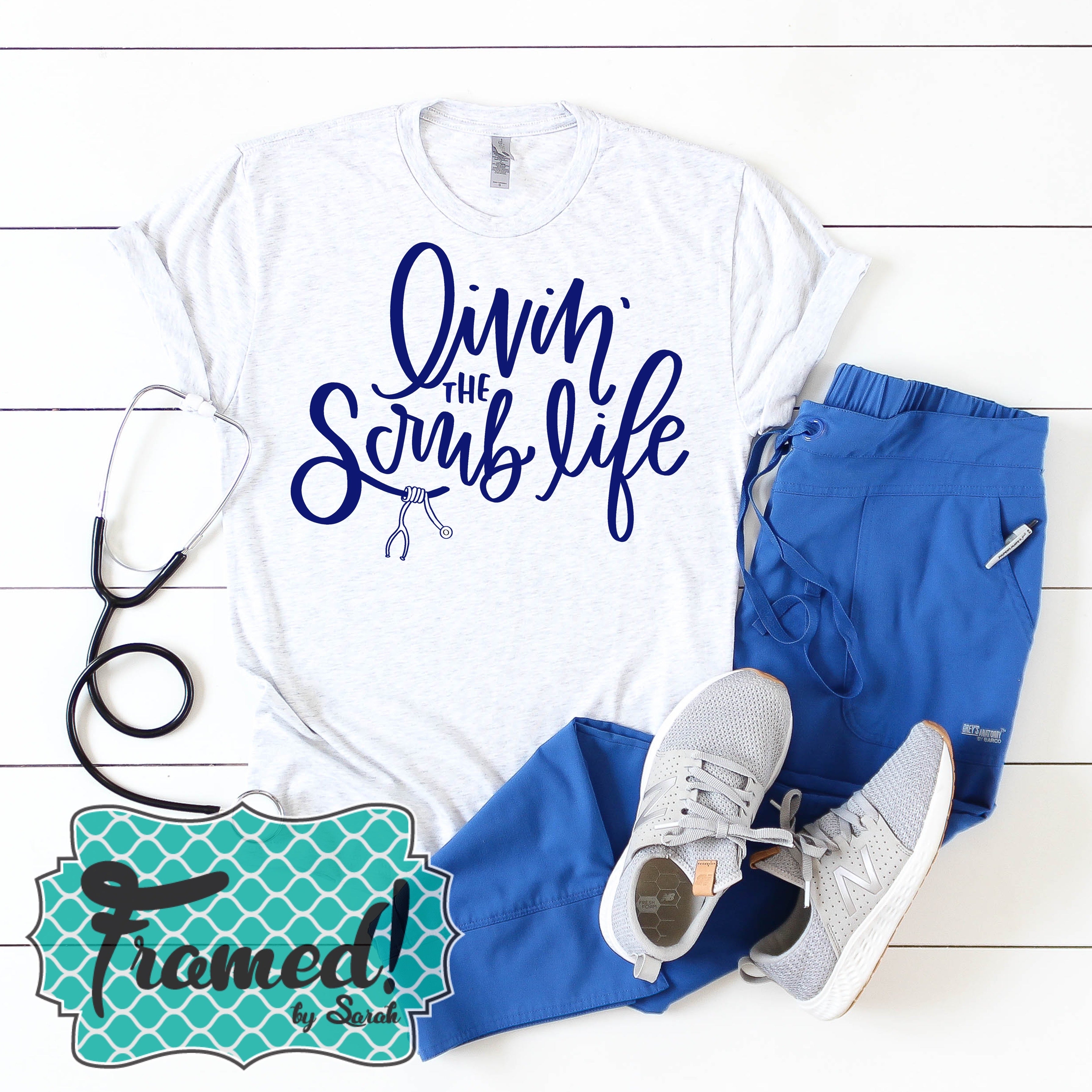 Livin' That Scrub Life Tee
The perfect tee for your favorite nurse, tech, therapist, etc - pretty much anyone who wears scrubs!  Add a cute pair of earrings to this hand lettered tee and you've got the perfect gift for your favorite nurse or for yourself!  This tee is super soft and unisex sized.
Add mystery earrings & sticker to your tee for just $15 more!