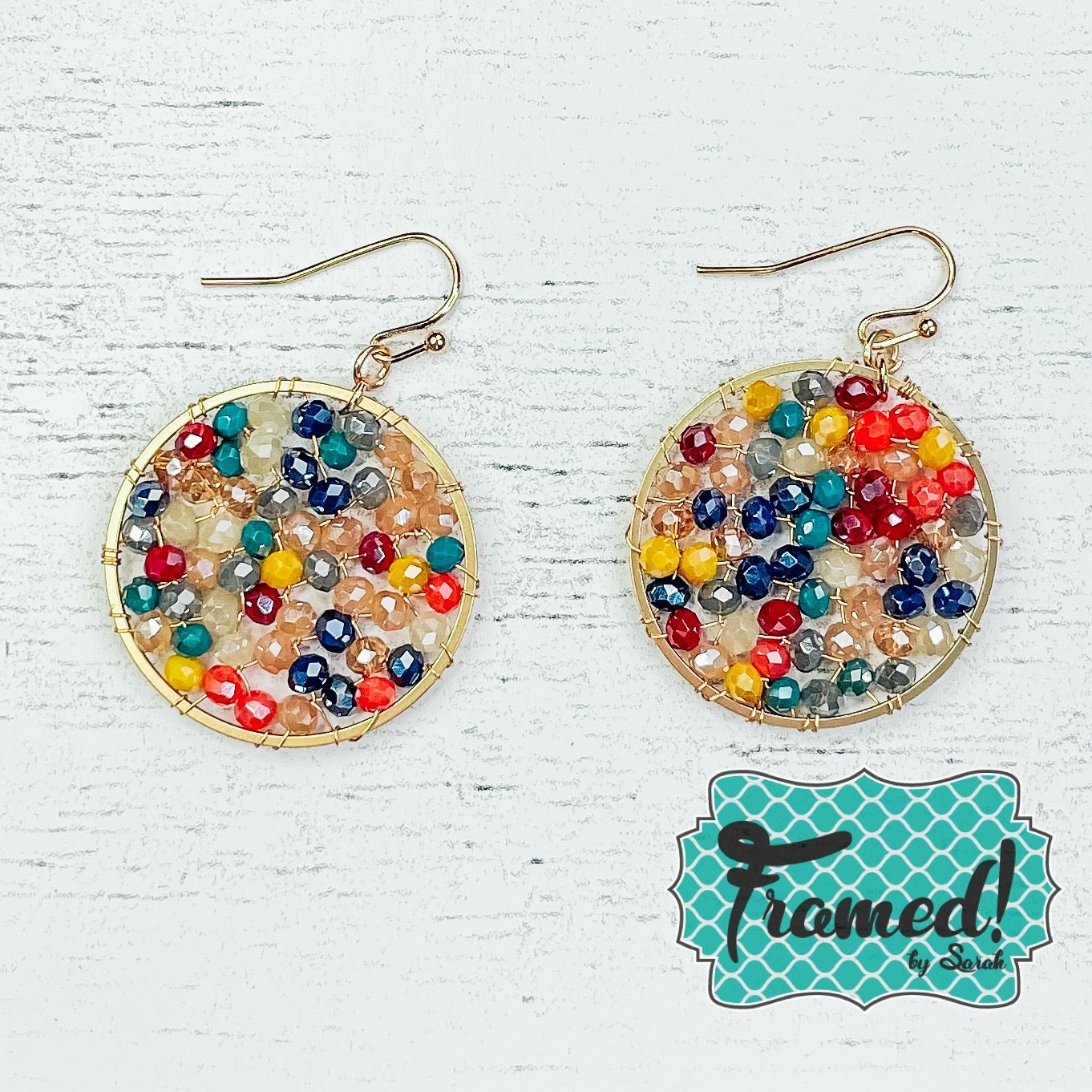 Jewel Tone Beaded Disc Earrings
Pops of color and sparkle ALL OVER this fun pair of earrings!  They're super lightweight and so easy to wear. 
The earrings are made from high-quality materials in a multitude of vibrant hues of red, blue, yellow and green. The beads are carefully strung together to create a unique and eye-catching design.
They measure 1.5" from top to bottom and will coordinate your outfit for ANY occasion!