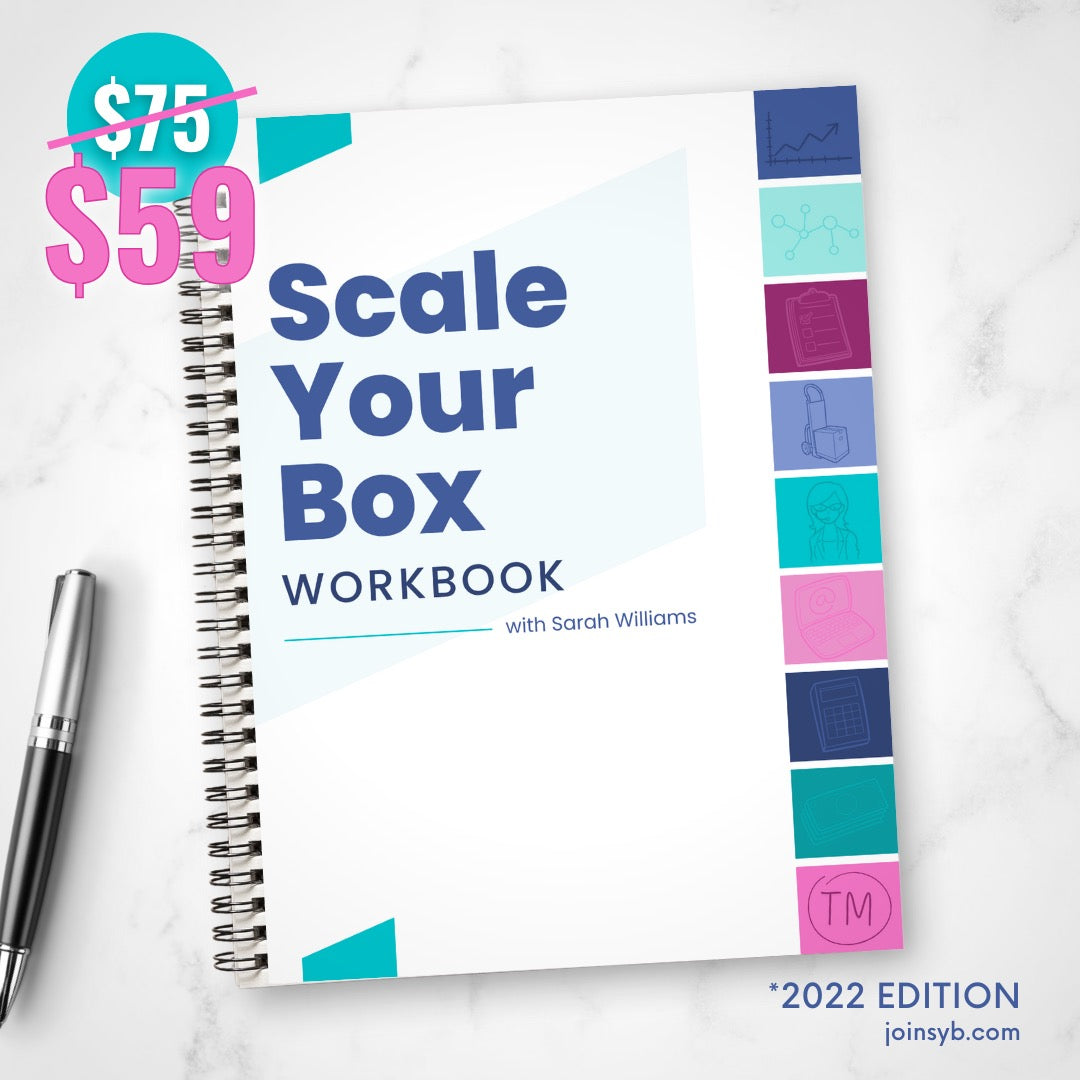 Scale Your Box Workbook
The perfect addition to our Scale Your Box course???  A professionally, full-color, bound & printed workbook containing the material from ALL eight SYB modules!

Instead of taking your own notes - or worse - printing out ALL the pages for each module on your hard working home printer, let us send you our special edition! This is the #1 thing last year's Scale Your Box students asked for and we are SO excited to be able to offer it to you.  Just add to cart and we'll ship it to you!

*2022 Edition - Minor updates have been made to lessons that mention UA Google Analytics to include GA4 now.  Updates will be available to download and print in the Scale Your Box training library.

Please note:  You must have purchased the 2022 or 2023 version of the Scale Your Box course to purchase this workbook.