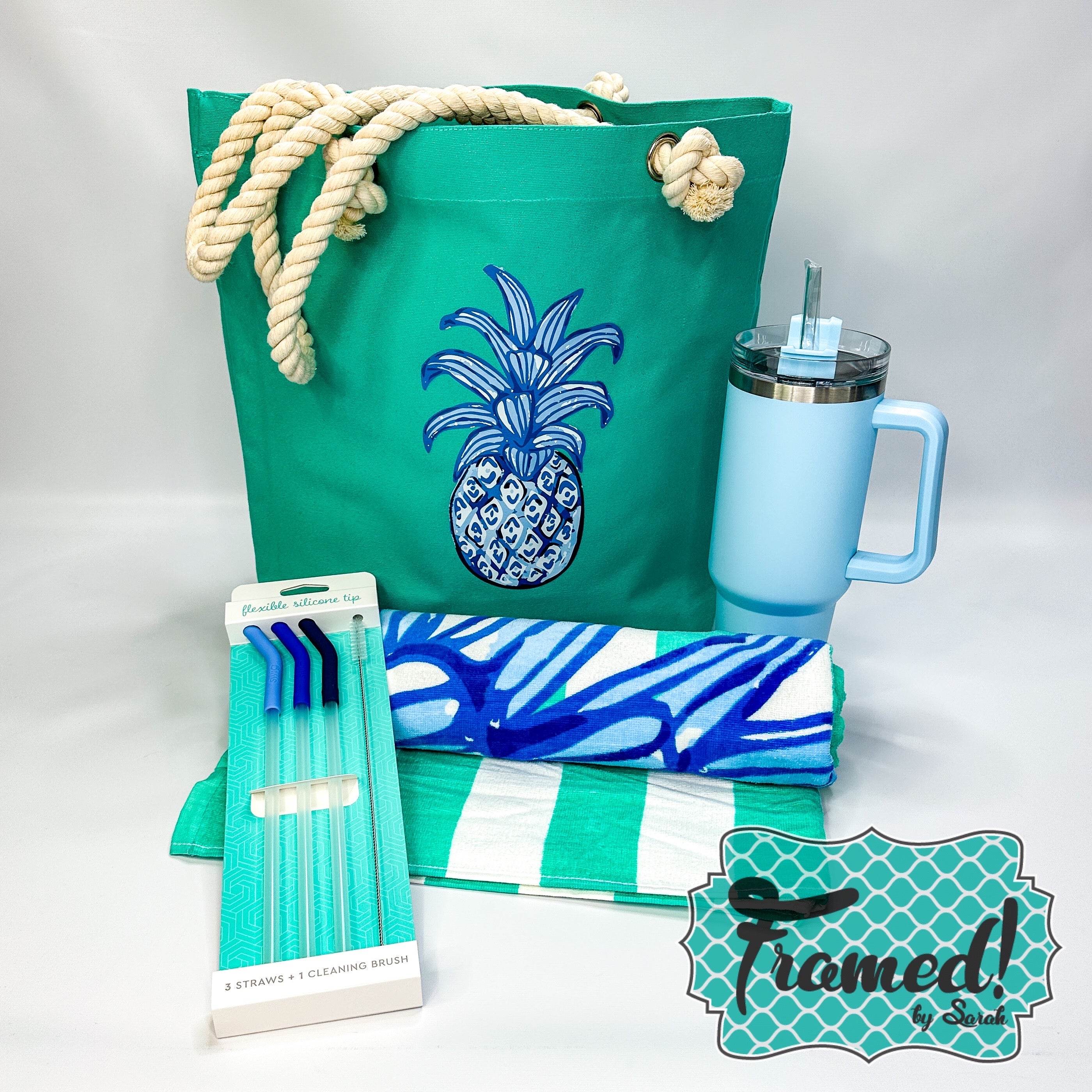 Pineapple Canvas Tote
Our Pineapple Cotton Canvas Tote is ideal for everyday items or to pack up your stuff for a day at the pool!  This tote is made of durable cotton canvas and designed with easy-to-carry handles.  Measuring 12" L x 6" W x 16" H, 
it's lightweight, stylish, and perfect for toting ALL the things!