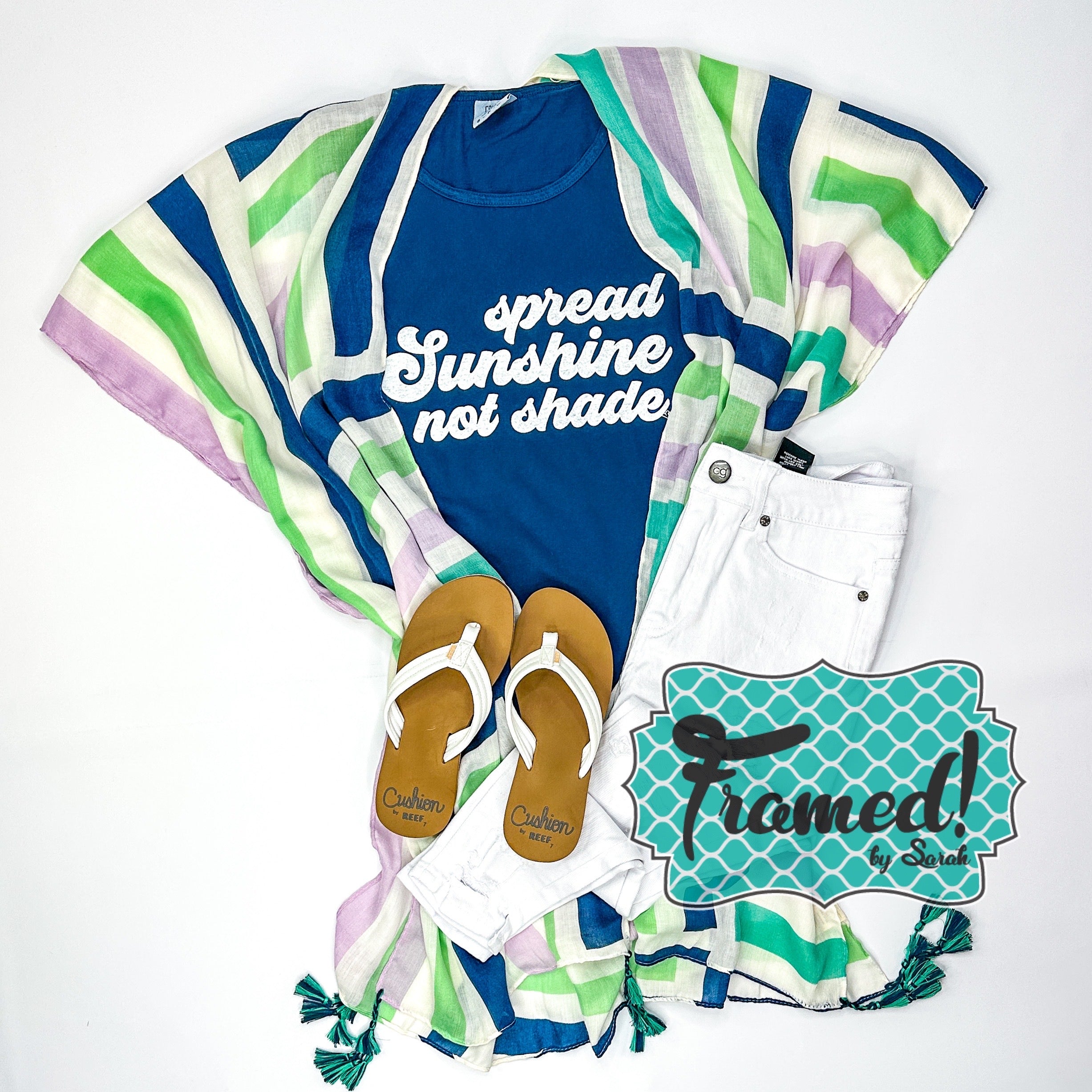 Mint, Purple & Navy Stripe Kimono
These kimonos are just beautiful!  Made with high quality material, they are one-size-fits-all and are so lightweight! They're super soft,
 flowy and so easy to wear, measuring 36"x36"
.  Grab one to wear with your favorite Framed tee.  These make a great transition piece for any season!