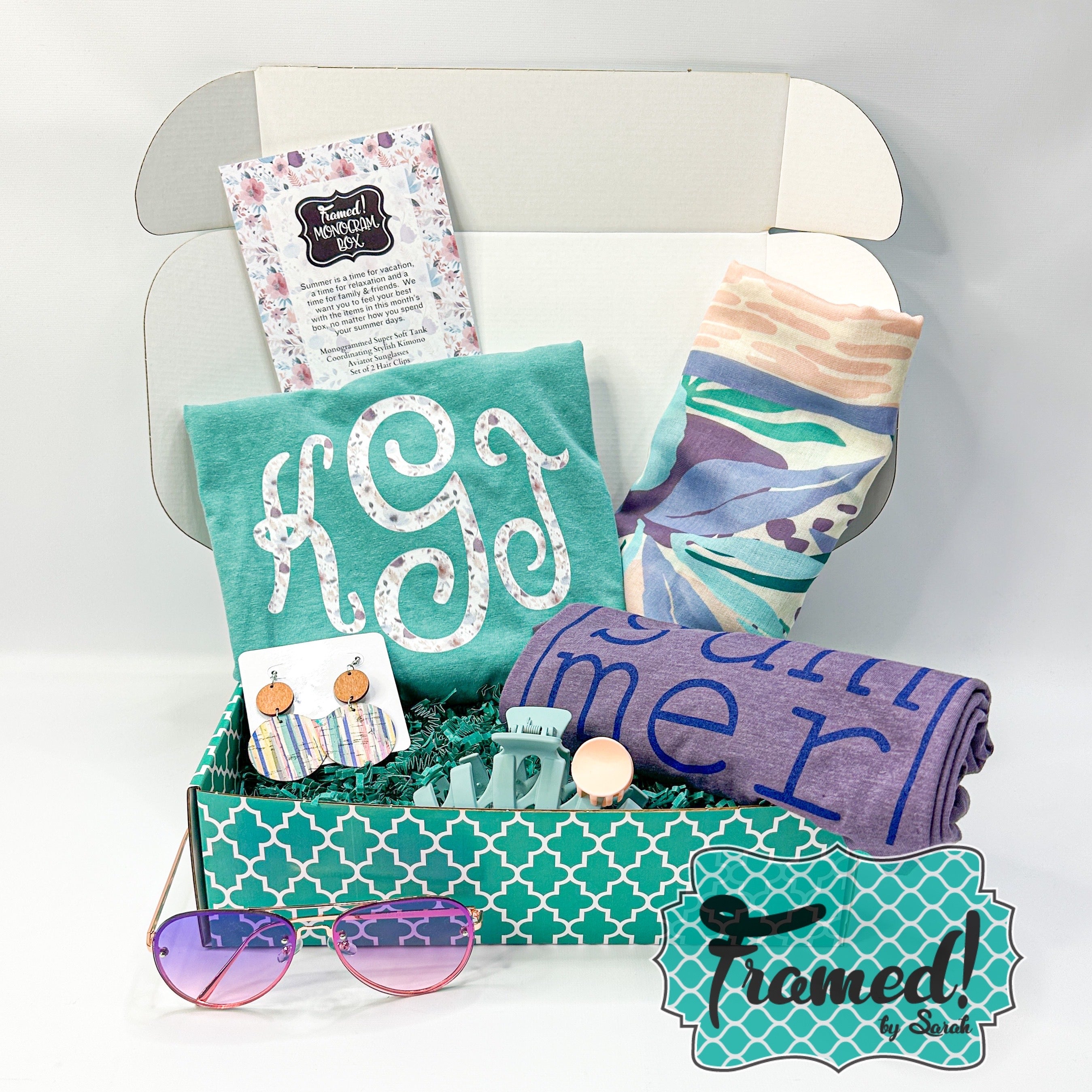 June 2023 Framed! Monogram Box (One-Time)
Did you miss out on our June 2023 Monogram Box?  Or maybe thinking how much you loved it and how it would be a great gift for your best friend?  You're in luck!  We have just a handful of Monogram Boxes left up for grabs.
Our $49 One-Time Monogram box includes:
Monogrammed Turquoise Tank 
Pastel Leaf Kimono
Set of Two Pastel Hair Clips
Aviator Sunglasses

Upgrade to our Combo Monogram Box ($64) and add on our super cute Summer Lovin' Short Sleeved Tee
OR
Upgrade to the Ultimate Monogram Box ($74) and get the Summer Lovin' Short Sleeved Tee & Matching Earrings too! 
NOTE: All one-time Monogram Boxes are final sale.