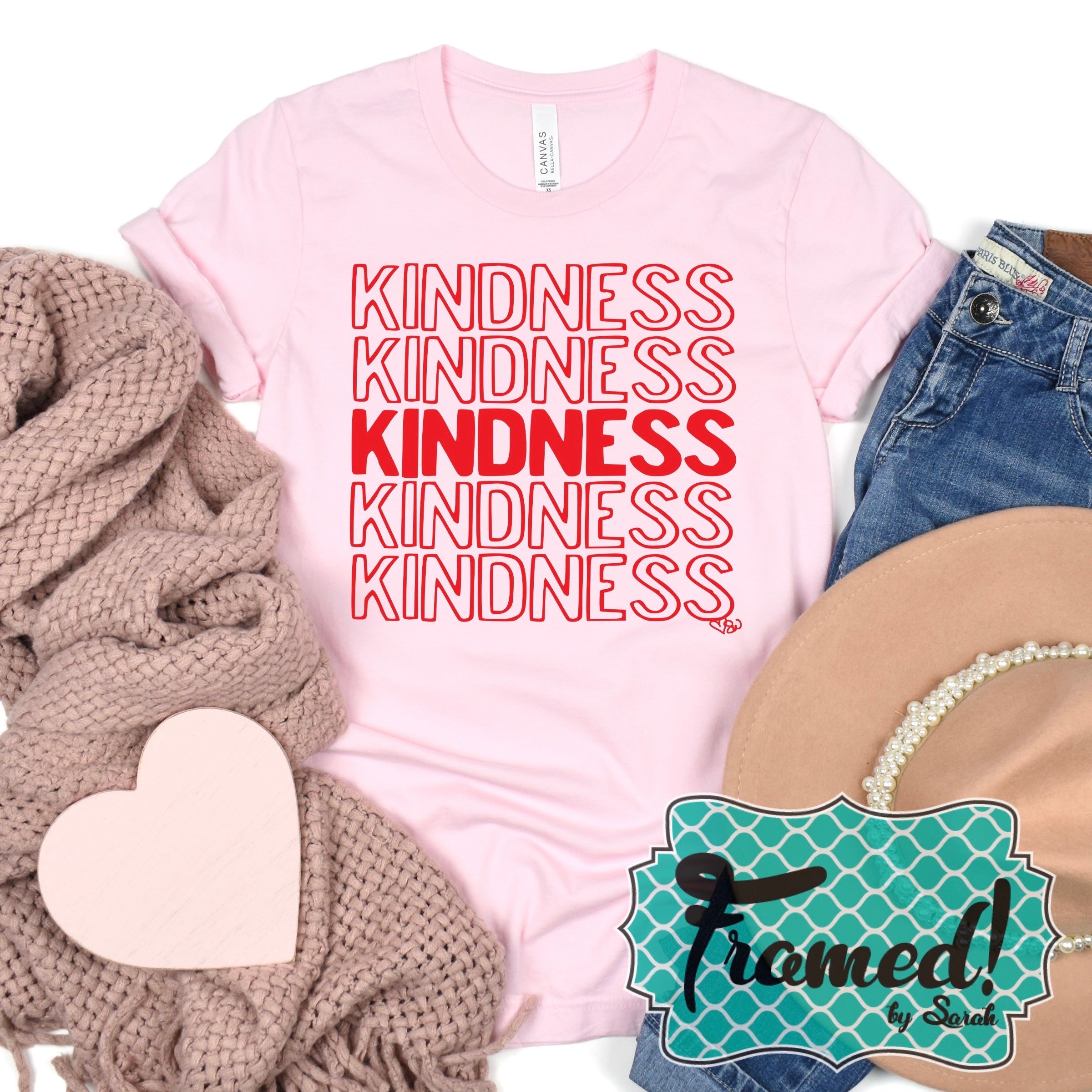 Kindness Graphic Tee ( Med only)
Kindness... let's spread it around! 
This pink short sleeve tee features a red kindness graphic design on the front. The soft and comfortable pink fabric makes this shirt a great choice for everyday wear. The red kindness graphic adds a pop of color and a positive message to the shirt. This unisex size t-shirt is perfect for spreading positivity and kindness wherever you go. The short sleeves make it a great choice for warm weather, while the relaxed fit allows for maximum comfort. This shirt is a great choice for casual wear and can be dressed up or down. It is sure to become a staple in your wardrobe.